Since 2004, a tradition of excellence has been transmitted within our engineering firm
Founder and president of the company which was founded in 2004, Hubert St-Pierre gave his name to the company which still bears it proudly today.
Passionate about buildings and structures, the profession of engineer was the perfect choice for him.
July 2022 marks an important step in the development of St-Pierre & Associés.
Mr. Hubert St-Pierre passed the flambeau to three new owners: René Paquin CEO, Alexandre Bourgeois and Julie Houde, partners.
Although the three owners come from different backgrounds, they all share the same values, which are also displayed prominently on the walls of our office.
It is essential for St-Pierre & Associés to maintain a high level of the quality of the deliverables, because for us, each deliverable is like a material contributing to build the notoriety of the company.
Hubert St-Pierre had a motto that he like to mention often; "The integrity of your building is important to us". This motto, we have kept it and we make it ours now.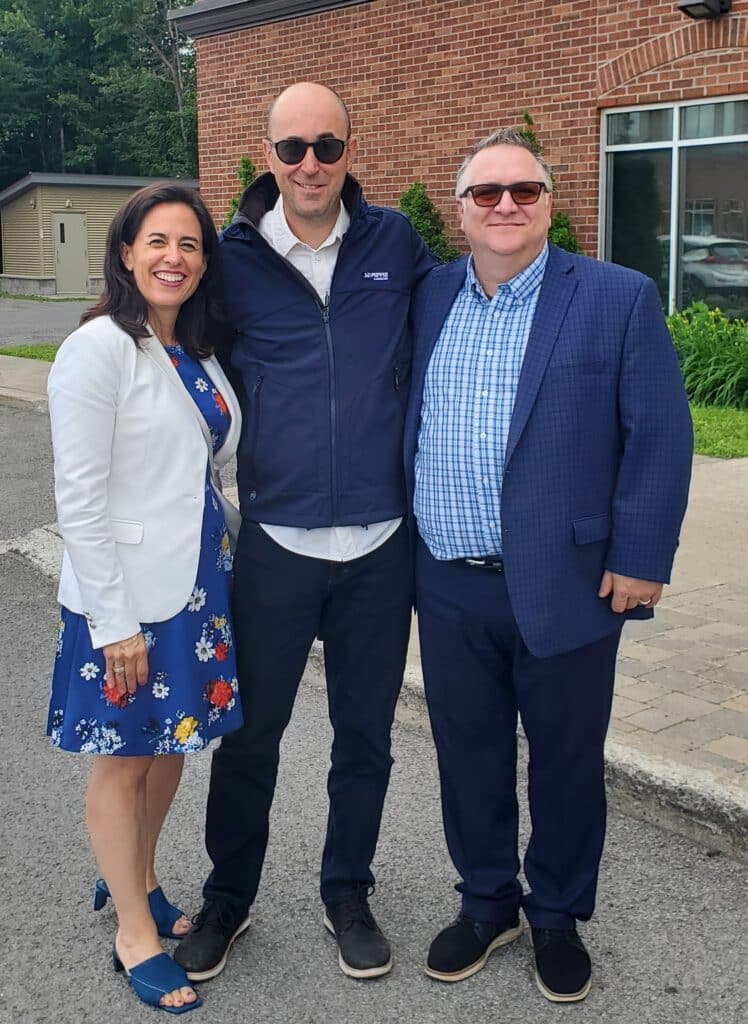 The St-Pierre & Associés team is
at the heart of the real estate
And thanks to our two departments (Building Science / Cost Consultant) we can be present throughout the life of the building, and even from the start of construction.
Few companies offer so many services covering such a wide range of sectors.